Christina Auchinachie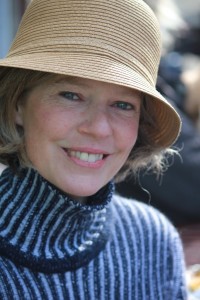 Hello..I'm Christina…and I use physical therapies such as Shiatsu, Reflexology or Reiki to ease people through physical blocks in health (and emotional hitches and glitches), so they emerge from a course of treatments feeling energised, hopeful and confident again on their life path.
I completed Shiatsu training in 1992, starting at Coldstream Health Center and Berwick on Bridge St.
My love of Traditonal Chinese Medicine has also led me to train in Feng Shui, where one can see the effects of energy flow throughout a person's environment, as well as their body. I now offer Feng Shui consultations to facilitate wellbeing in your home for all occupants.
I love facilitating people when they're ready for a change; its rewarding for the both of us to see that what we think of as a physical complaint is not necessarily fixed and solid, or purely down to "your age". …What if our bodies are more malleable than we thought? …What if quantum physics applies to the human body and all our cells? …What if its your body drawing your attention to something you need to release? or learn from?
I do this work because I believe in people – quite often more than they believe in themselves. I love to see people regain their inner knowing, their core strength.
Imagine the dawning smile on your face as you melt through blockages and you take on your rightful perspective of confidence and inner strength…
What if life is meant to be more than this? What would your life look like if you could discard limitations? Would you be willing to receive more in your life?
What else is possible?
… Yes, you do have a right to be here, you are a part of this varied world… and yes, there is more to open up to…
…And now for some Technical Bits …
Trained in Shiatsu at The British Shiatsu Association – a 3 year diploma course (completed in 1994), with a fourth year spent as assistant to the main tutors. I am a Member of the Register of the Shiatsu Society (MRSS).
Trained as Reiki Master and qualified to teach Reiki healing (1999).
Trained as Reflexologist in 2009 and member of British Reflexology Association (accepted by some health insurance companies).
2011 – Completed training as Raindrop Technique practitioner – the use of organic aromatherapy oils applied direct to spine as evolved by Gary Young in USA.
…and an ongoing apprentice in Feng Shui for many years….
2019 Vision Feng shui training with Lynda & Stephen Kane
Ongoing training in Shendo - Energy Awareness
Principles of Business
– to maximise the flow of positive energy that helps people
– to empower people
– to move from fear-based thinking to love-based thinking
– to minimise pollution and its negative effects
– to do business with individuals wherever possible, rather than faceless over-large institutions
– to look for a win-win solution that is for the highest good of all
– think global – act local
Let Your Light Shine !
It is not our material world alone that gives us sustenance (although its all there to enjoy!). True fulfilment is an inner feeling – a way of being.
One of the ways you can re-connect to, and touch, this inner fulfilment is through healing shiatsu, reflexology or reiki – and then you can carry it out into your world.
Take time out to reconnect with your soul – go into meditation – keep that inner calm and steadiness – it will strengthen you and help you to detach from the dramas of the world.
World Peace is a personal thing
Seeking and finding peace within, could end all wars, eliminate conflict, prevent injustice and bring the world to everlasting peace. What is needed is not a change of circumstance, but a change of consciousness…(Neale Donald Walsh quote).
The future of vibrational energy work
A healer will be a consciousness coach! Instead of helping to eliminating a disease, the teaching will be how to create a body chemistry that will never let it in! (Kryon quote).